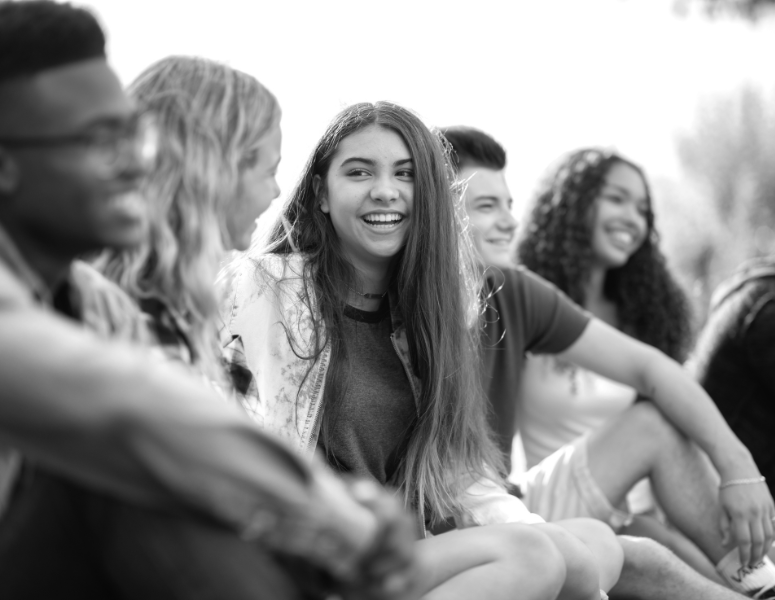 Young People Transforming Lives
The Must! Charities Youth Board challenges themselves to leverage their ideas, their energy, and their enthusiasm for community and raise money for projects researched by them, chosen by them, and like all things teenager - inspired by THEM!
Each school year, the Must! Youth Board volunteers, vets, and invests their time and talents across different nonprofits in SLO County. Then, the board, comprised of high school students, is tasked with identifying needs within the nonprofits they serve. As a group, they collaborate and coordinate their peer-to-peer fundraising campaign and invest their funds strategically to impact people's lives.
Applications for the 2023/2024 Must! Charities Youth Board are closed. Applications for the 2024/2025 school year will open in August 2024!
To get involved with the Must! Charities Youth Board, please reach out to Randy Gray at randy@mustcharities.org
MYB Application
2023 Youth Board Investment
2023 Project Selected: The El Camino Homeless Organization (ECHO) Community Garden Project.
ECHO uses its community garden to build connections among its residents. The staff and occupants at the shelter work side-by-side in the garden, and the fresh fruits and vegetables they harvest enhance the meal programs at both shelters. 100% of funds raised will go towards building new raised beds, soil, tools, seeds, and plants at each location.
Fundraising Goal: $8,000
(includes a $2,500 match challenge from Don & Elaine Witmer)
A special thank you to Farm Supply for donating gardening supplies, which allowed these funds to go further.
With a total of $10,530 raised, the Youth Board was able to donate excess funds to the Boys and Girls Club of North San Luis Obispo County for activities and programming and to the SLO Food Bank.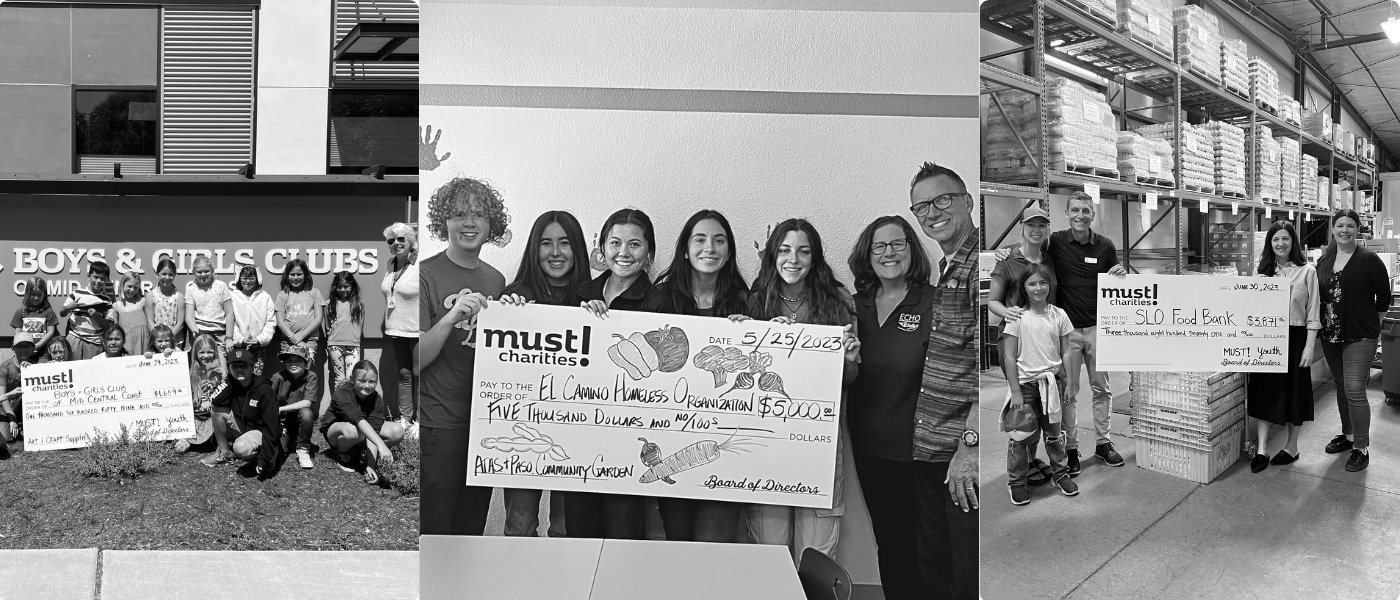 2022 Youth Board Investment
Hands down with zero hesitation, the 2022 Youth Board chose to support summer field trips at three North County locations of People's Self-Help Housing with their Camino Scholars program. Their efforts totaled $9,000 as the teens delivered summer fun and good news to the kids at People's Self-Help Housing. Add that $9,000 with the generous $2,500 match from donors, Don + Elaine Witmer and we not only funded field trips and water park passes; but also, were able to make a donation to the SLO Food Bank!